Office Policies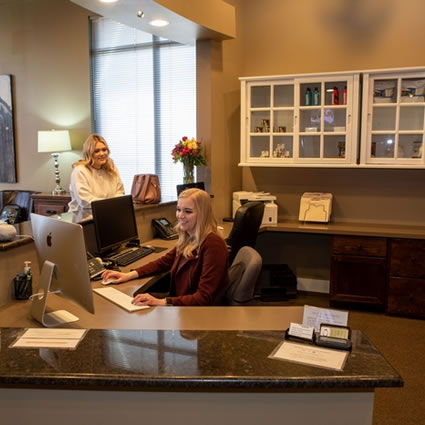 Care Plan Visits
Your care plan has been prescribed to ensure you get well as quickly as possible, but it must be followed in order to be effective. If you need to miss a visit, it should be rescheduled within 24 hours of the original visit. Continually missing visits will decrease the effectiveness of care, and may result in additional fees or suspension from care.
Payment
Payment arrangements will be clearly discussed before beginning care. If you have any questions regarding finances, please bring them to our attention as soon as possible. We do not want financial concerns to disrupt your care plan or get in the way of your health.
Referrals
Most of our patients found out about our office from someone who was already in our practice. If you are pleased with the care you receive at our office, we ask that you tell others about us, and recommend our services to them. This is the greatest compliment you could ever pay us. We, in turn, promise to extend to them the same high standard of care we give to you – and all our patients.
Communication
If you are unsure about any aspect of your care with us, you may speak with Dr. Ogata, who is both our Chiropractor and our Patient Care Advocate. He will either help you directly with any concerns you are having, or direct you to a person who can. Again, we ask that you maintain clear communication with us rather than let anything disrupt your care.
Insurance
Ogata Chiropractic will gladly accept assignment of insurance benefits for you, and will process and submit all your claims for you as well. We offer this service as a courtesy so that you can focus on your health, with the understanding that it is the patient who is ultimately responsible for payment of services not covered by insurance. If you have any questions regarding finances or insurance benefits, please let us know as soon as possible.
Cancellations
We make every effort to respect your time – and we ask that you do the same. Visits that are cancelled with less than 24 hours notice may be subject to a $25 cancellation fee. However, rescheduling (and keeping) an appointment within 24 hours of the original visit will avoid incurring this fee.
Personal Data
We ask that you keep your personal data (address, phone etc.) current, particularly your insurance information. If you move, change your phone number or switch insurance carriers, please let us know as soon as possible. This will greatly reduce delays in reimbursement.
We are excited to work with you, and thank you for entrusting your health to Ogata Chiropractic.
CONTACT US


Office Policies | (208) 938-3334