About Ogata Chiropractic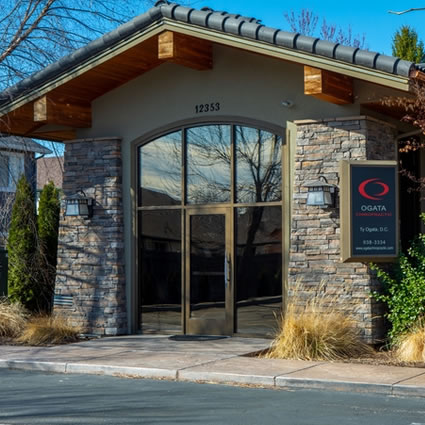 At our warm and friendly chiropractic office we take the time to get to know our patients. You'll also be given honest and transparent care. We will never try to upsell you a service you don't need or try to offer any gimmicks. What you see is what you get with us.
Our Practice's History
Dr. Ty Ogata opened Ogata Chiropractic in 1999. The practice has changed locations and has been in a stand-alone building since 2012. Our convenient location is centrally located and easily accessible. Plenty of parking is available.
Providing Quality Care for All ages
From infants and young children to adults and seniors, patients of all ages are welcome at our clinic. Dr. Ogata even adjusts his grandmother who is over 100!
We've gotten excellent results for people across the spectrum. From a patient who had migraines for six months who found relief through our care to infants who had torticollis, who are now doing better, we love helping people of all ages.
Treating You as Family
If you've felt that other healthcare offices were not only clinical but impersonal, our office is just the opposite. Here we know our patients by name and we take the time to know about their families and what's important to them. In our comfortable environment we will help you feel right at home. You can be yourself. We hope that you look at us more than a chiropractic office but also an extension of your family.
WHO WE ARE
Book an Appointment
Contact our Boise chiropractic office today to schedule a convenient appointment.

About Ogata Chiropractic | (208) 938-3334